Nov. 24th, 2020
Unknown Threat Street Team Info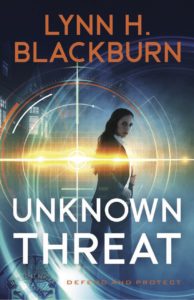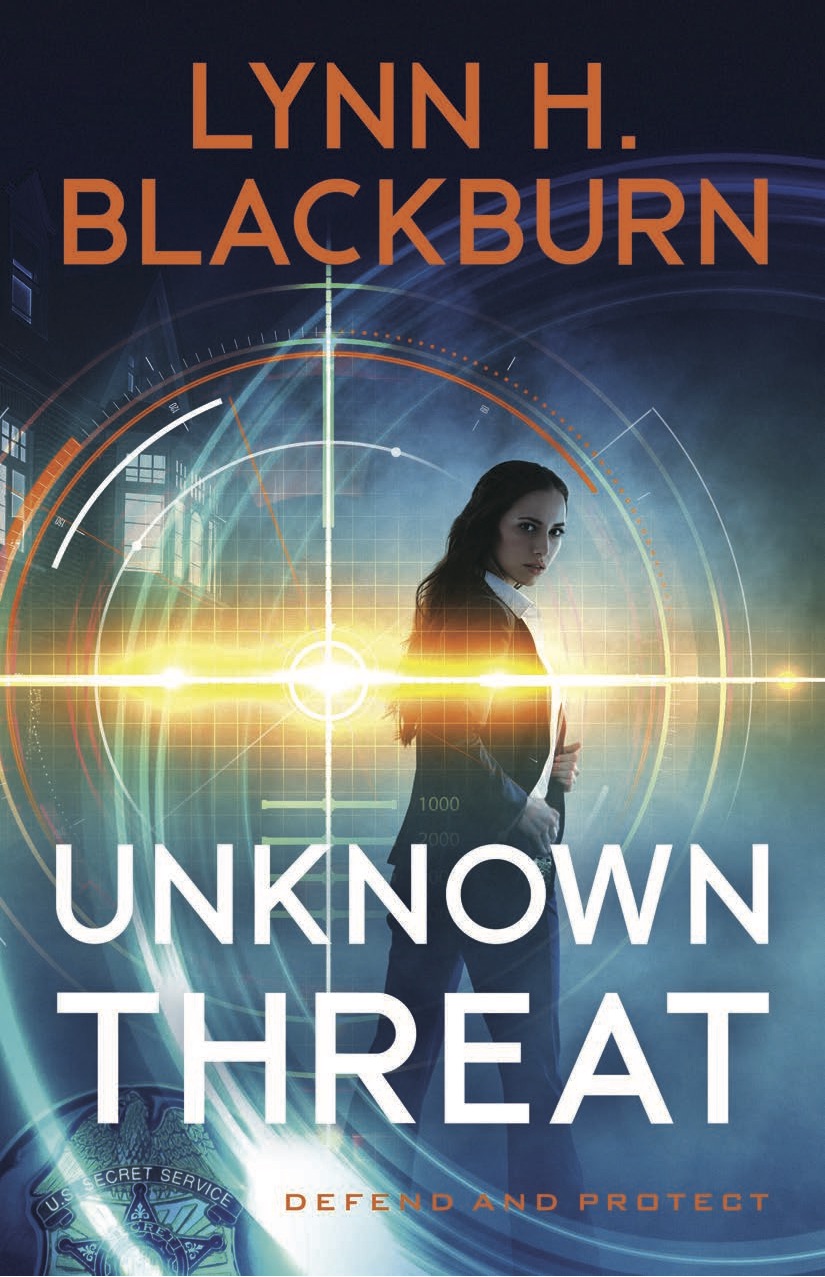 It's hard to believe that the l-o-n-g wait for Unknown Threat is almost over!

Unknown Threat releases in March (yay!) and it's time to find the people who are most excited about getting the word out to readers everywhere.

That moment when a reader looks at another reader and says, "You have GOT to read this book," will always be the best way to generate buzz for a new book. But it has never been more crucial to the success of a book than it is now.

And that's where Street Teams come in.

A street team is made up of enthusiastic readers who are committed to getting the word out about a new book.

They do this by reading the book, sharing about it with their real-life friends and family, posting reviews with on-line retailers, requesting it from their local indie bookseller and library, encouraging their book club to select it, and anything else they can think of to help get the book in the hands of more readers.

You might be wondering what the Street Team members get out of this deal? It varies, but usually there's a copy of the book in some format, as well as bookish swag that is exclusive for the Street Team members.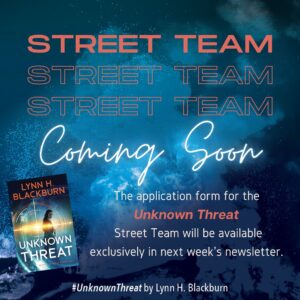 We're still nailing down the details for the Unknown Threat street team, but I know members will receive an ARC (Advanced Reader Copy) and will be able to read the book as early as January. That right there is probably a pretty solid incentive for many. 🙂 But there will also be an exclusive FB group just for street team members where I will pop in to chat during the lead-up to the release date. And of course Unknown Threat swag and bookish prizes will be in the mix, too.

The application for the street team will be in the Dec. 1st newsletter. If you think you'd like to apply, be sure you're a newsletter subscriber by clicking here.