Beneath the Surface
Available 03/06/2018 from Revell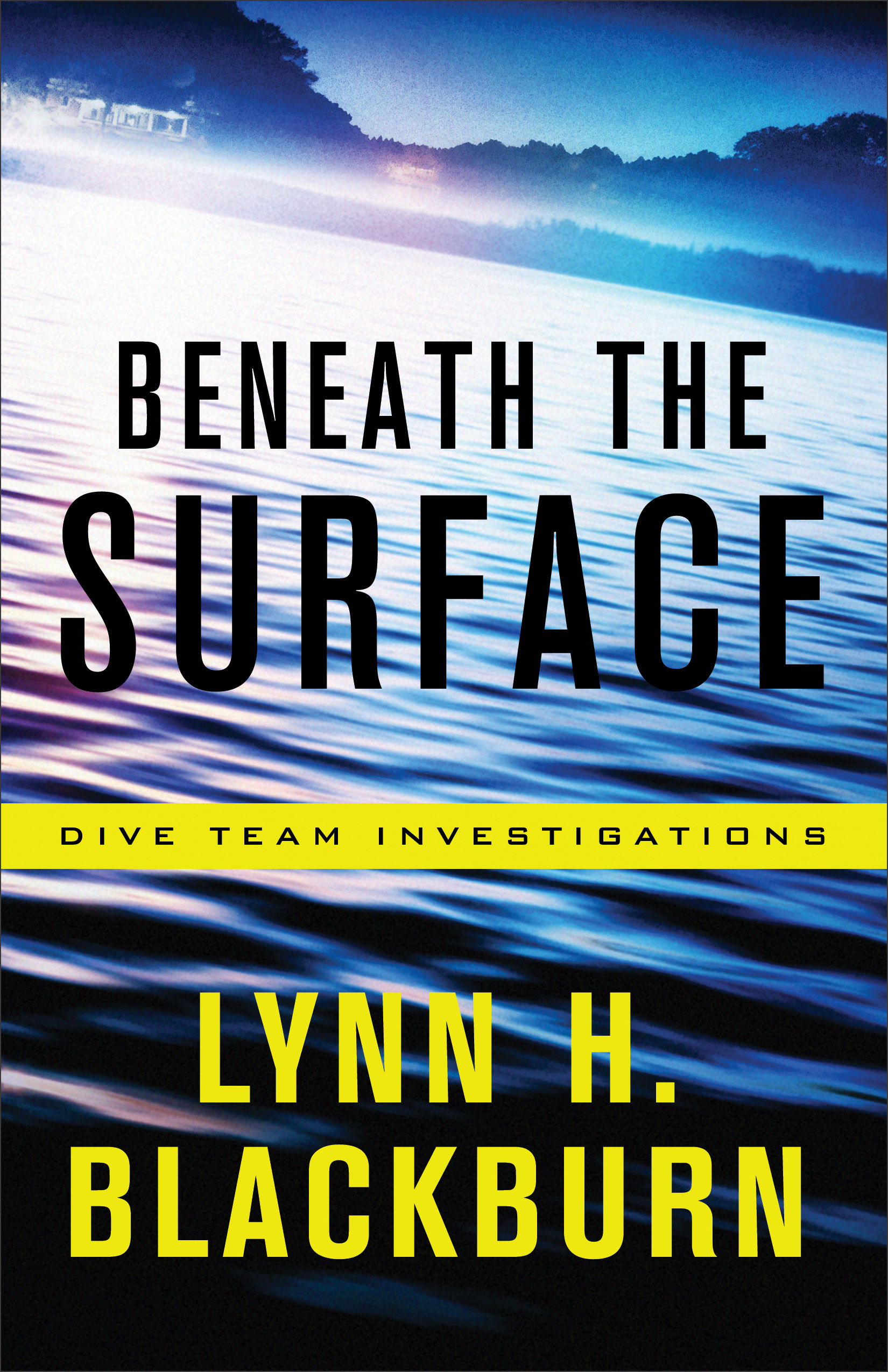 Beneath the Surface
Book #1
Dive into the depths of fear with an exciting new voice in romantic suspense. Award-winning author Lynn H. Blackburn grabs readers by the throat and doesn't let go until the final heart-pounding page.
After a harrowing experience with an obsessed patient, oncology nurse practitioner Leigh Weston needed a change. She thought she'd left her troubles behind when she moved home to Carrington, North Carolina, and took a job in the emergency department of the local hospital. But when someone tampers with her brakes, she fears the past has chased her into the present. She reaches out to her high school friend turned homicide investigator, Ryan Parker, for help.
Ryan finds satisfaction in his career, but his favorite way to use his skills is as a volunteer underwater investigator with the Carrington County Sheriff's Office dive team. When the body of a wealthy businessman is discovered in Lake Porter, the investigation uncovers a possible serial killer–one with a terrifying connection to Leigh Weston and deadly implications for them all.
Available from these Retailers
Reviews are In

Leigh's ability to rescue herself, Ryan's respect and support, and a terrific cast of law-enforcement and hospital personnel make this vivid start of Blackburn's Dive Team Investigations series a real page-turner.

Fans of Dani Pettrey's "Alaskan Courage" thrillers will enjoy this nail-biter of a series opener, which will also be appreciated by romantic and psychological suspense fans.

The author balances the personal relationships and the mystery well. Her descriptions are so vivid and accurate that you can see the scenes playing out before you . . . Lynn is definitely going to be a great new author to follow.
Beneath the Surface Excerpt
Chapter 1
Homicide investigator Ryan Parker flashed a thumbs-up to his dive buddy and fellow homicide investigator, Gabe Chavez.
Gabe responded in kind and they began a slow descent to the bottom of Lake Porter. He kept his breathing slow and steady. Unlike some people who experienced claustrophobia when diving, Ryan loved being surrounded by water. He paused to equalize the pressure in his ears and made sure Gabe did the same.
It had been too long since Ryan had been under. Too long since he'd been able to drown out the world and all its distractions. Beneath the surface, his focus was undivided. No phones rang. No sirens squawked. No tears dripped onto his shoulder from faces too small to be dealing with deserting, good-for-nothing . . .
No. He wouldn't go there.
Not today.
A fish darted past his arm. Then another.
Not everyone got to spend their day off floating around a real-life aquarium. Technically, he wasn't off work. He was on call until Monday morning, but he couldn't resist the chance to get a dive in. Most of the crazy stuff happened in the middle of the night anyway. This was about as relaxing as an on-call Saturday could get, even if they were on a training exercise.
"You guys are awfully quiet. You doing okay?" The voice of homicide investigator Anissa Bell interrupted his thoughts. Anissa took her role as Carrington County Sheriff Office's dive team captain seriously, and he appreciated the state-of-the-art equipment she'd managed to obtain but he didn't love the chatter messing with his peaceful descent.
"We're good," he said.
"Just keeping it old school," Gabe said with a laugh.
Anissa didn't laugh at Gabe's joke. Those two needed to resolve their differences, but for now, not even Anissa's animosity toward Gabe could mar the perfection of being underwater.
"What's the visibility like?"
"Pretty bad," he said. "I can only see a few feet, and that's with the light."
"Perfect."
Only Anissa would be thrilled with less-than-optimal conditions. He could picture her hazel eyes flashing with delight. She might even smile. Or not.
"You must really hate me, Bell," Gabe said.
"We don't get to choose the conditions, Chavez," she said.
Ryan stayed out of their spat. She wasn't wrong. It certainly made the training more realistic, but at the same time he didn't blame Gabe for not liking it.
The Dive Team was made up of officers from multiple departments—all of them experienced divers who volunteered to be on call for water related emergencies, underwater crime scene investigations and evidence recovery. They trained at least once a month and for today's training exercise they'd picked one of the deeper parts of the lake and scanned it with their side-scan sonar, looking for anything interesting to recover. They'd found a debris field of manmade objects—a rectangle and some round shapes that could be tires, along with a few other objects they couldn't identify. It was one of the more interesting debris fields they'd ever found on one of these exercises, so they'd marked it with a crab pot and suited up.
Ryan kept an eye on his depth as he followed the rope down. He didn't want to hit the bottom and stir up a lot of debris.
"We're almost there, Anissa," he said.
One never knew what a training exercise would bring. Ryan and his buddies often wagered what would be the find of the day. Old appliances usually won. Every now and then they'd come across random car parts. One time they'd found what must have been the contents of some girl's closet strewn over a large swath of a lake bottom. He wished he knew the story behind that one.
But most of the time they found a whole lot of nothing. He forced himself to concentrate and kept his light trained on the surface beneath him. Maybe this time they'd find a lost wedding band or a missing necklace they could return to the rightful owner. It would be nice to make someone smile for a change.
"Easy," Anissa said. She was watching everything on the cameras they had attached to their helmets.
Ryan glanced at his dive computer. Plenty of pressure. Plenty of air. Plenty of daylight left. He'd enjoy an easy ascent, and if the good citizens of Carrington County could avoid any unnecessary criminal activity, he might be able to dive again this afternoon for fun.
The other side of Lake Porter had a great area for recreational divers. A few caves, a couple of old boats, even parts of an old community that had been submerged when the land was flooded to form the lake eighty years ago. He'd have to see if Gabe wanted to jo—
What . . . ? An object materialized beneath him. He barely had time to stop himself from swimming into the mass hovering above the lake floor.
"I've got something here, Gabe," he said.
Gabe swam closer and directed his light in the same area as Ryan's. "Is that . . . ?"
Bile rose in Ryan's throat.
"Anissa, are you seeing this?"
Visibility was minimal, but he was able to make out weights and chains. More than enough to hold down the body they were wrapped around.
What was left of the body, anyway. Whoever dumped this person here had wanted to be sure no one ever found him or found out who he was.
Because from what little he could see, this body didn't have hands.
Or a head.
Excerpted from Beneath the Surface by Lynn H Blackburn. Copyright 2018. Used by permission of Revell.

Extra, Extra
Get the inside scoop on Beneath the Surface
This is one of the questions the characters are struggling with in Beneath the Surface. I'm so thankful the answer isn't just, "Yes," but an emphatic, "Always!"
I had a blast sharing my thoughts about my writing journey – and sharing my excitement about finally holding a copy of Beneath the Surface –  over on Facebook in a FB Live!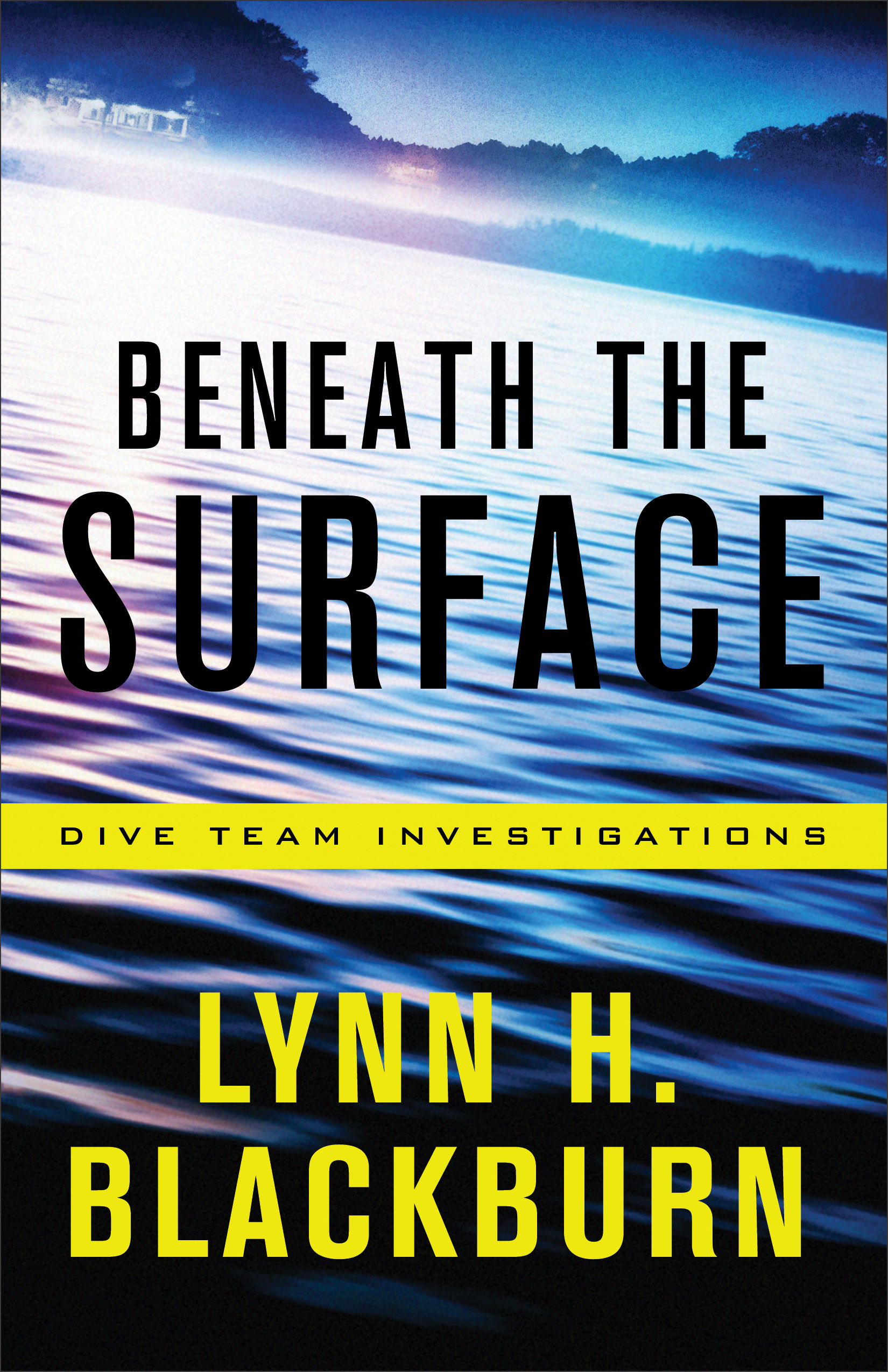 Order Beneath the Surface Now