Meet Lynn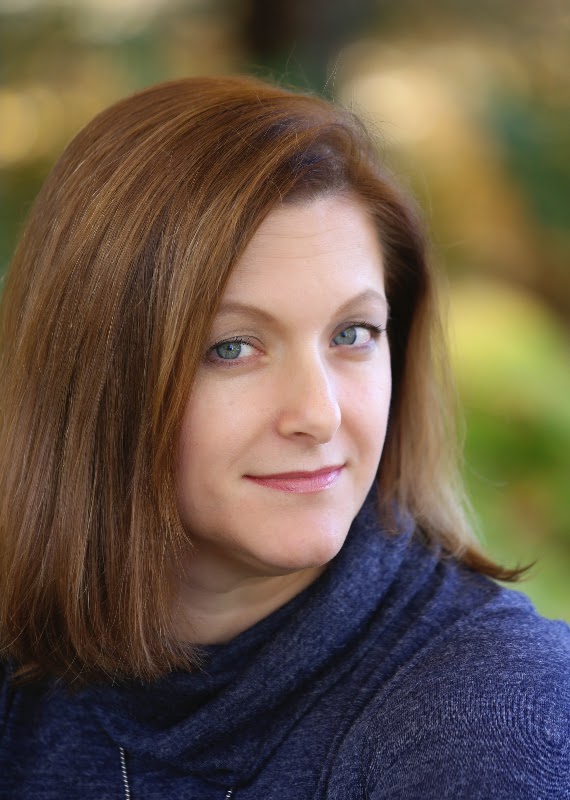 Romantic suspense with southern sass.
Lynn H. Blackburn believes in the power of stories, especially those that remind us that true love exists, a gift from the Truest Love. She's passionate about CrossFit, coffee, and chocolate (don't make her choose) and experimenting with recipes that feed both body and soul. She lives in South Carolina with her true love, Brian, and their three children.
Her Dive Team Investigations series includes Beneath the Surface and In Too Deep (a Fall 2018 Okra Pick and 2019 Selah Award finalist). The conclusion to the series, One Final Breath, releases in September 2019. She is also the author of Hidden Legacy and Covert Justice which won the 2016 Selah Award for Mystery and Suspense and the 2016 Carol Award for Short Novel.
Lynn's Bio
Everything You Want to know
I started writing in 2009 and my first book, Covert Justice, was published by Love Inspired Suspense in 2015. Hidden Legacy followed in 2017, and Beneath the Surface, the first book in my Dive Team Investigations series with Revell hit stores in March of 2018. In Too Deep released November of 2018 and One Final Breath will be available in September 2019.
I write romantic suspense for a couple of reasons.
I love romance. Happily ever romance where no matter how hard things have been, two hearts find each other and will cherish each other forever. I believe the reason romance is so popular is because our hearts were made for the Truest Love. No human relationship can ever compare to the eternal and all-consuming love God has for us, but I'm so glad we get to enjoy a little bit of heaven on earth with another person who has committed to stay with us no matter what.
I love suspense. Not because I'm tough, but because I'm a huge chicken! In my books, I can be so much braver than I really am. I can be tough and defeat the bad guys and run into burning buildings. And my characters can wrestle with so many big questions—why God allows bad things to happen and how we can trust Him when it seems like He's dropped the ball.
When I'm not writing, I lead a crazy busy life! I was born in Hendersonville, North Carolina and still claim the Blue Ridge Mountains as home. But I found my way to Clemson University for engineering school and married my college sweetheart, Brian, as soon as I graduated. We've been married for twenty-one years, have three children—Emma, James, and Drew—and live in the beautiful upstate of South Carolina.
Our daughter, Emma, has Rubinstein-Taybi Syndrome and for a lot of years I considered myself to be a "therapy" mom. Having a child with a disability rocked our world, but God was both patient and faithful as we wrestled with our new reality. Being Emma's mom has changed me in ways I never could have imagined and many things God has taught me about himself find their way into my books. Emma is a joy and a challenge—just like any other teenage girl! She loves her school, her friends, her books, and her electronic devices.
I adore having boys. They are so loud and so fun! James is our deep thinker and sports lover. He regularly asks questions I can't answer and can tell us football scores from three years ago. We're pretty sure he'll make a great lawyer or a sports commentator! Drew is our youngest. He's our comedian and our warrior child. He keeps us laughing and keeps me praying that God will use him as a champion for truth and justice.
After the boys came along, no one was more surprised (or reluctant) than me to find that God was leading us to homeschool them. I still have no idea how that happened, but I love it and count it a privilege to have them at home with me during this season.
As a family, we're active in our church, love to read, spend time outdoors, hang out with our extended families, play with our petite mini goldendoodle puppy, workout at our CrossFit box and cheer for Clemson—Go Tigers!
I'd love to connect with you! You can find me on Facebook, Twitter, Instagram, and Pinterest @LynnHBlackburn. I also have a newsletter where you can sign up to receive updates on what's going on with my books and where I'm speaking.
Career Highlights
2009 – I've been telling myself stories since I was five, but it didn't occur to me to try to write them down until a warm Sunday evening in March. I wrote a full-length novel (which has never been published) that summer.
2009 – Took a Fiction That Sells class from the Christian Writers Guild which gave me hope that I could someday get a book published.
2010 – Attended my first Blue Ridge Mountains Christian Writers Conference.
2012 – Won first place in the Devotion category for unpublished writers at Blue Ridge.
2013 – Bronze medalist in the Frasier contest.
2014 – In February I entered the Killer Voices contest and won a contract with Love Inspired Suspense for my first book, Covert Justice.
2015 – Covert Justice (Love Inspired Suspense) was published in June.
2016 – Covert Justice won the Selah Award for Mystery/Suspense and the Carol Award for Short Novel.
2017 – Signed a 3-book contract with Revell for the Dive Team Investigations Series.
2017 – Hidden Legacy (Love Inspired Suspense) was published in June.
2017 – Privileged to teach multiple classes on the Mentor-Mentee Relationship (with my mentor, Lynette Eason) and How to Use Scrivener.
2018 – Released Beneath the Surface and In Too Deep.
2018 – Continued to teach at multiple conferences.
2018 – In Too Deep is a Fall Okra Pick.
2019 – In Too Deep is a Selah Award finalist.
Just for Fun
What movies do I never get tired of?
You've Got Mail, The Lord of the Rings Trilogy, The Hobbit Trilogy, Harry Potter (all 8), the new Star Trek movies (because – Chris Pine!), and Singin' in the Rain.
Do I re-read books?
Absolutely. Harry Potter, The Chronicles of Narnia, Anne of Green Gables . . . the list goes on.
What would I like a never-ending box of?
Peanut Butter M&Ms.
Do I sing in the car?
Loud and proud. Right now it's a lot of Hamilton songs.
What's my favorite season?
Football season! (I have been known to yell at the TV during Clemson games). 🙂
What is on my "must see" TV list?
NCIS (all three versions) and Lethal Weapon – I'm a sucker for a great bromance.
What do I never leave home without?
My phone and my bullet journal.
Who is my celebrity crush? 
My first was Cary Grant. Now it's a tie between Chris Pine, Ryan Reynolds, Aidan Turner, and Viggo Mortensen.
What job would I love to have?
Broadway actress. Sadly, I'm a triple threat. I can't sing, I can't dance, and I can't act. (Bonus points if you get the movie reference!)
What's something I will never do. Ever.
Bungee Jumping. Just. No.
Check Out
Lynn's Booklist