Dec. 4th, 2020
Unseen Enemy – Free for Newsletter Subscribers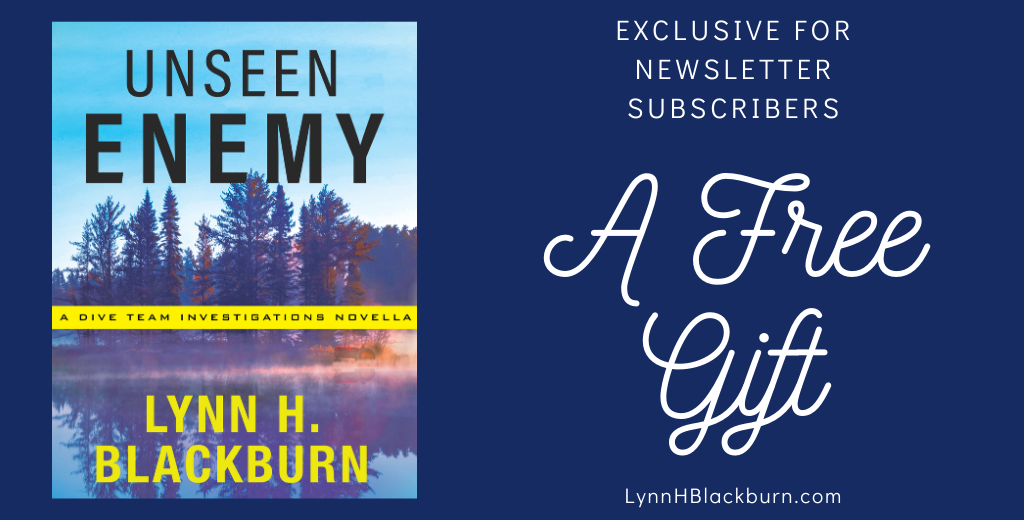 This fall, I created something special for my readers.
Unseen Enemy, a Dive Team Investigations novella, will be arriving in newsletter subscriber inboxes later this month.
Unseen Enemy is Dive Team Investigations 3.5/Defend and Protect 0.5.

The events of Unseen Enemy take place in between the end of One Final Breath (Dive Team Investigations, Book 3) and the beginning of Unknown Threat (Defend and Protect, Book 1).
For those of you who have been missing Ryan and Leigh, Adam and Sabrina, and Gabe and Anissa, the gang is all here.
The Dive Team is called out to help with a case that has Dr. Sharon Oliver, their favorite medical examiner, working overtime dodging bullets and grenades while reeling from the surprise appearance of the man she said goodbye to ten years ago, U.S. Secret Service Special Agent Benjamin North. He usually protects the President, but will he be able to keep Sharon safe from the unseen enemy stalking her every move?
I'd love to give you
Unseen Enemy
as a gift, but you'll have to sign up for the newsletter in order to receive it.
You can do that here
.
I hope you love it!
Grace and peace,