Heroes in the Crossfire: Out of Time
Available 06/01/2022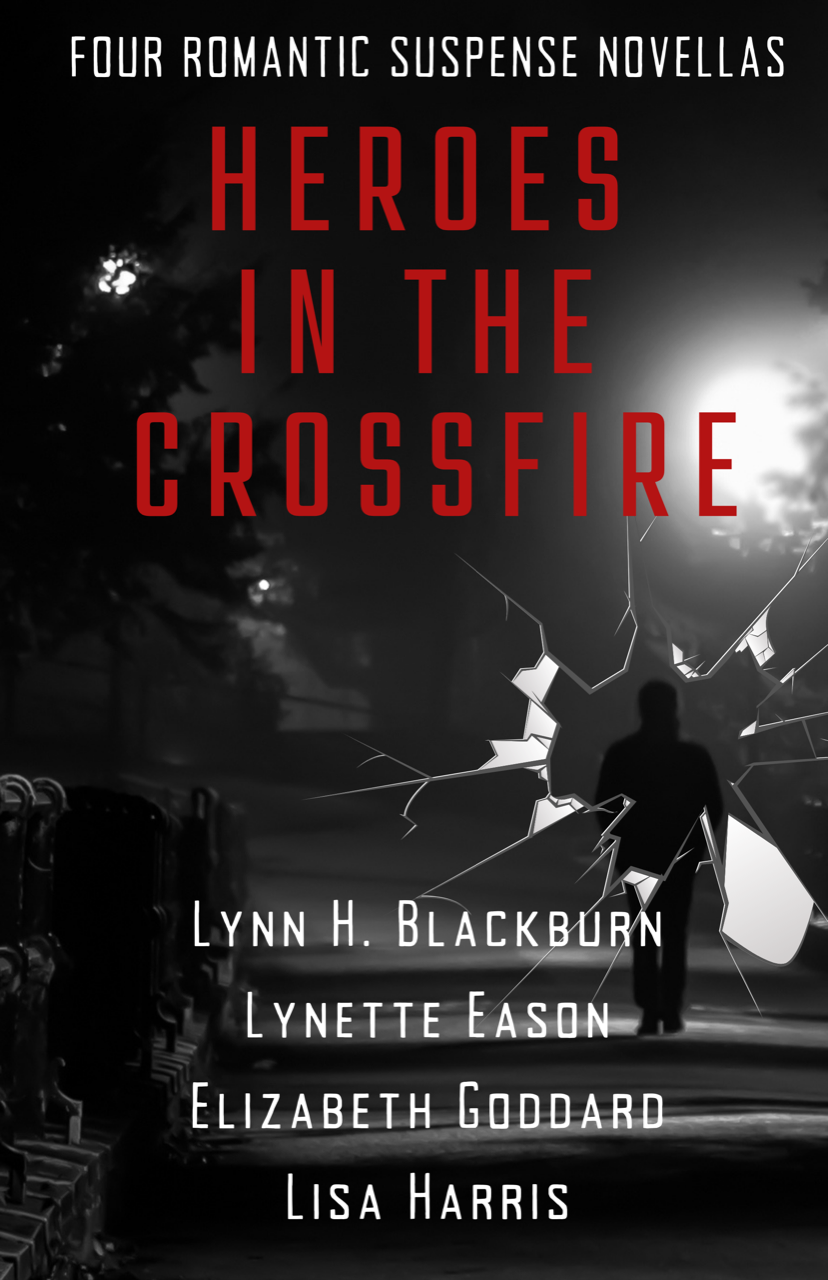 Heroes in the Crossfire: Out of Time
Book #2.75
Four Romantic Suspense Novellas by award-winning, bestselling authors.
Out of Time by Lynn Blackburn
An attorney in Raleigh, NC, Hope Malone has never let her wheelchair stop her from reaching her goals. She's established a successful business law practice and enjoys the occasional pro bono work. But when a long-lost friend reaches out for help, Hope finds herself dragged into a world of organized crime, kidnapping, and murder— and right back in the path of the one man she's determined to avoid, FBI Special Agent Charles Romero.
Just days away from arresting the notorious crime boss, Charles never expects Hope— the woman who ghosted him seven weeks ago— to show up at a crime scene and nearly destroy his entire case. If he wants to convince her to give them another chance, he'll first have to keep her from sacrificing her life to save two innocent ones.
Code Trauma by Lynette Eason
Flight Nurse Practitioner, Holly Cooper, has an enemy who wants her gone from the hospital one way or another. She and her fiancé, Detective Andy McKittrick are "taking a break", and a patient has died under mysterious circumstances. Life is complicated at the moment so when she's attacked, her friends—and "on hold" fiancé come to the rescue. Andy may have his issues, but he's never stopped loving Holly. When he hears someone is out to get her, he races to her side. Can they find a killer before the killer succeeds in sending Holly six feet under?
Dawn's Hidden Threat by Elizabeth Goddard
An Unexpected Search and Rescue uncovers a hidden threat. When Ridge Ledger's SAR and avalanche dog discovers an injured woman, Ridge is surprised that she's the woman who broke his heart two months ago—in California. Not Alaska. He doesn't know why she's not still in the Lower 48, and he's caught off guard when she attacks him as if fighting for her life. He's shocked to learn the woman he loved has forgotten him. Angie Harris—is that even her name? —can't recall who she is. She doesn't know whom to trust, except for the man who rescued her from a cold dark cave and a grizzly bear. But she can't forget the face of the man who tried to kill her. Remembering the reason that she came to Alaska is vital to her survival, and as it turns out, Ridge's survival too.
Point Blank by Lisa Harris
From USA Today Best-selling author, Lisa Harris, comes a novella that brings together
fan-favorite characters from two of her series—Nikki Boyd, her husband Tyler, and Jack
Spencer from her best-selling Nikki Boyd Files Series, and Madison James and Jonas Quinn from her more recent US Marshal Series. When one of Nikki's teammates is killed during a routine training exercise at a shoot house, deadly secrets are revealed as evidence of murder surfaces. Now, the remaining team is caught up in a highly personal case that pulls them into a tangled web of deception as they race to find a killer.
Available from these Retailers
Available from these Retailers