Jun. 12th, 2015
Book Signing FAQ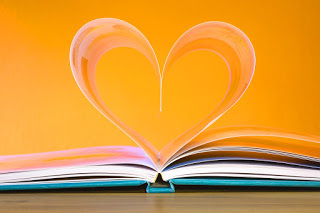 My readers are awesome!
First, I have to say a huge THANK YOU!
I've been blown away by the enthusiasm and excitement about Covert Justice. It's been so fun to see pictures of Covert Justice in the wild and I'm thrilled with the response to this first (and hopefully not last!) story.
The book signing/launch party for Covert Justice takes place on Saturday, June 13th from 11:30-1:30 at Five Forks CrossFit in Simpsonville, SC.
Many of you have asked me lots of different questions about Saturday's event, so I'm going to try to answer all of them in this post.
Where is this place?


The address for Five Forks CrossFit is 2613 Woodruff Rd, Simpsonville, SC 29681. It is at the corner of Woodruff Road and Scuffletown Road.


Why are you having your book signing at a gym?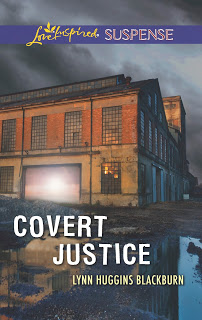 Because I love my gym, because they love me, and because they are letting me use the space for free. Authors don't make much money, so I'm all about free!
Will there be a workout?
Despite some people requesting to see me do burpees…NO.
Can I bring my kids?
Yes. Mine will be there.
Do I need to dress up?
No. Feel free to come in your bathing suit and flip flops. Or pearls and high heels. Whatever floats your boat.
I've never been to a book signing. What should I expect?
I've only been to a few myself, and none have been in a gym, so I'm going to go out on a limb and say that this one won't be a typical book signing.
Normally, you walk into a bookstore and you see a sign that says an author is signing books. You find the line (or lack, thereof), you buy the book, the author and you make small talk as he or she writes something adorable on the title page, you grab some chocolate or a slice of cake and make small talk with the other readers, then you go home.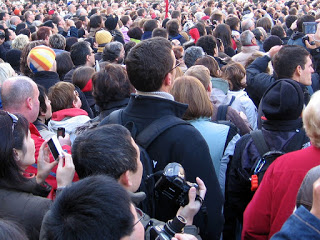 This will not happen on Saturday.
Mine won't be quite like that.
When you come in on Saturday be sure to see my helper, Emily Mages. Emily is a rising 8th grader at Langston Middle school and an excellent writer. She will be helping me with door prizes and you'll want to be sure to get your tickets so you don't miss out on any of that action.
After that, PLEASE have some snacks. Eat some cake. Drink some Mountain Dew. Or water. Whatever.
If you've already purchased your copy of Covert Justice, bring it with you. I'd love to sign it. If you don't have a copy, no worries. I'll have books for sale. I'm selling them for $6.
I'll be walking around, or maybe standing somewhere signing a book. I don't know what I'll be doing. If I'm talking to someone for more than a few minutes and you need me to hurry up, by all means throw something at me. If you don't want to be rude, find my sister. Her name is Jennifer. She does not look like me. She's tall and has red hair. She will have no problem at all with helping you interrupt me. In fact, she'll probably enjoy it. 🙂
We have door prizes that will be given away approximately every 15 minutes. I don't know. The door prizes have taken over my table. It might be every 10 minutes.
Prizes include books for your summer reading from my sister Killer Voices as well as from my mentor, Lynette Eason. There are movie night packs, note cards (handmade by mom – they are awesome), Covert Justice one-of-a-kind memorabilia pieces, and a few other things I've forgotten about. It will be fun!
Drop-in any time between 11:30-1:30. Stay for a minute or stay the whole time. Whatever you'd like.
At 1:30, we'll be drawing for two prize packs. You do NOT have to be present to win!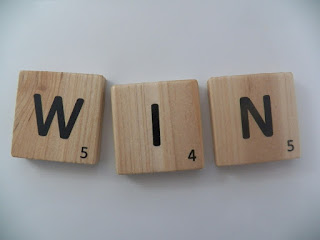 Your chances of winning something are quite good!
One is a s'mores gift pack. (There's a fun scene in Covert Justice where Maggie Harrison explains the fine art of marshmallow toasting to Heidi Zimmerman).
The other is a movie night bag filled with popcorn, candy, and two movie tickets to Regal Cinemas. (The movie night bag is based on the exclusive deleted scene that you can read when you sign up for my newsletter – yes, that is a hint – the link to the newsletter is at the bottom of this post).
Why are you donating some of the proceeds to Miracle Hill Children's Fund?
In my mind, when Heidi retires from the FBI, she and Blake will open their hearts and home to many teenage foster children. Someday, I may even get to write that part of their story, but until then I'm thrilled to share any benefits I receive from Covert Justice with such a worthy organization. If you'd like to make an additional contribution, there will be a donation jar and 100% of those contributions will go to Miracle Hill Children's Home.
I think I've answered everything. If not, leave your questions in the comments or shoot me a message on Facebook or Twitter. Hope to see you on Saturday!
(Don't forget to sign up for my newsletter!)
#mc_embed_signup{background:#fff; clear:left; font:14px Helvetica,Arial,sans-serif; }
/* Add your own MailChimp form style overrides in your site stylesheet or in this style block.
We recommend moving this block and the preceding CSS link to the HEAD of your HTML file. */
Subscribe to our mailing list
* indicates required
Email Address *
First Name
Last Name
Join Me On the Journey
Receive my Fiction Facts Newsletter
Become a Prayer Partner
(function($) {window.fnames = new Array(); window.ftypes = new Array();fnames[0]='EMAIL';ftypes[0]='email';fnames[1]='FNAME';ftypes[1]='text';fnames[2]='LNAME';ftypes[2]='text';}(jQuery));var $mcj = jQuery.noConflict(true);