Feb. 27th, 2018
One More Week – Beneath the Surface Release Day is Almost Here!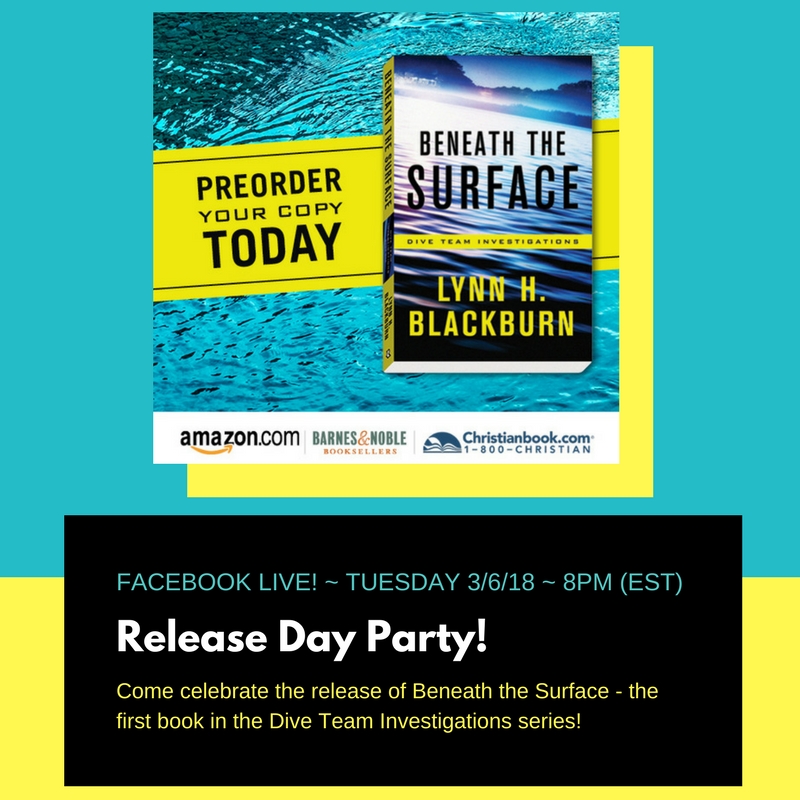 It feels like I've been waiting for this forever! 
But in one more week, Beneath the Surface will officially release.
Early readers have already begun posting reviews and sharing their thoughts and the reception for Beneath the Surface has been overwhelmingly positive.  I'm humbled and thrilled. Especially when readers tell me how much they love one (or more) of these characters. So far the one comment I've had the most has been "Please tell me Gabe gets his own book." (He does. In fact, I'm writing it now).
I want to thank all of you for being on this wild ride with me! And of course I hope you'll stay with me to see how #RyanandLeigh help their friends on the dive team in the remaining books in this series!
Over the next couple of months there will be a whirl of activity including blog tours and podcast interviews and hopefully a book signing or two. I'll try to keep you all up-to-date.
But for now, I'd love to invite you to join me, LIVE, on Facebook. Tuesday night, March 6th, at 8PM Eastern to celebrate the release of Beneath the Surface. I'll be live answering questions about the characters, the series, writing, and anything else people ask about over the next week.
If you can't join in live, you'll be able to find the replay on Facebook and I'll link to it here on the blog as well.
If you have questions you'd like me to answer, please leave them in the comments! 
Grace and peace,