Jun. 13th, 2020
Saturday Shout Out – Summer of Suspense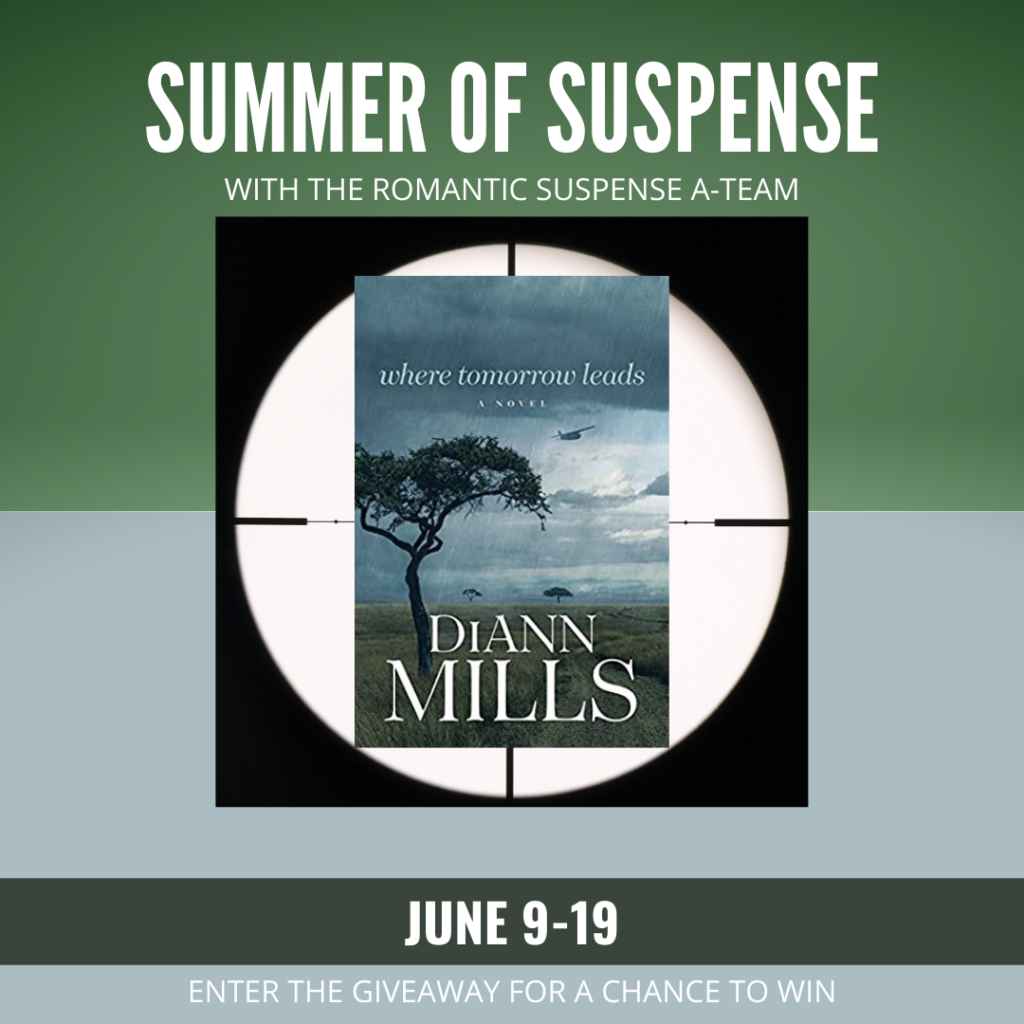 I am privileged to be a part of The Romantic Suspense A-Team over on Facebook and we are hosting a fun Summer of Suspense! Three of our members have summer releases and there's a fun giveaway each month.
In June, you can enter the giveaway for a chance to win DiAnn Mill's latest, Where Tomorrow Leads, Book 2 in the Hope for Sudan series.
WHERE TOMORROW LEADS

Once a member of the royal family in Sudan, Paul Farid now carries a price on his head for becoming a Christian. Called to aid his persecuted countrymen, Paul risks his life nearly daily but worries that his sometimes-reckless actions may bring harm to his wife, Larson. This war-torn country is certainly no place to raise a family . . . but that's little comfort when Larson realizes she's pregnant.

After fighting more than two decades against the Sudanese government's mandates, Colonel Ben Alier is wary of the fledgling peace treaty meant to unite the north and south again. Ben vows not to give up the fight, but a pressing health concern turns his thoughts toward securing his legacy and finally acknowledging his son.

The days ahead hold no promise of peace, so Paul, Larson, and Ben must learn to trust God in all things, no matter where tomorrow leads.
You can find more information about DiAnn's heart for the people of Sudan and Where Tomorrow Leads, as well as the link for the giveaway here.
Grace and peace,