Dec. 18th, 2022
Under Fire Launch Team Info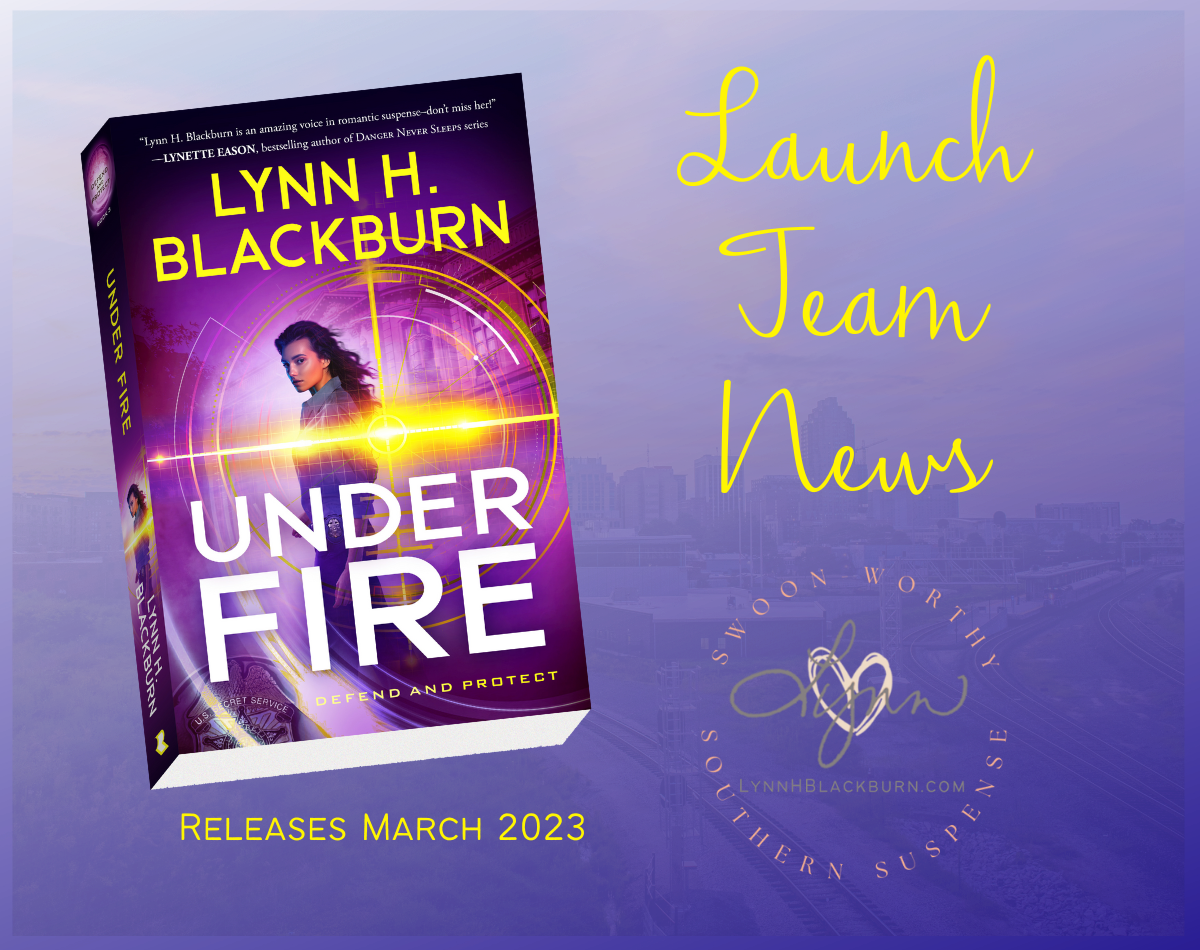 I know it's December. And we're all busy. But this won't take long!
It's humbling to me how many people want to help promote my books! And many of you- my wonderful readers – do this all year long and I appreciate it SO MUCH! No matter how much marketing and publicity I do, there is still no better way to find new readers than word of mouth. No social media blitz can do the same thing as a devoted reader telling their friends and family about this book that they "just have to read!" And I am so very thankful for all of you. It thrills me to see posts on Instagram and FB, and I love it when you tag me in your stories and reels!
In support of each new book, I gather a small launch team. Every team is unique, and every author handles things in their own way. But in general, launch team members intentionally promote a new book by sharing posts, images, quotes, and reviews on social media and on major retail sites.
Unfortunately, there is a limit to how many people can be on each launch team. My launch team manager knows that if it were left up to me, I'd have 200 people on the team. This is why I don't personally select the team!
Under Fire releases March 7, 2023, and the launch team will be active in January, February, and March. Launch team members will receive an ARC (Advance Reader Copy) in January and will be asked to commit to a handful of promotional activities. I'll be sending out some promotional materials and goodies to each team member in January.
If this sounds good to you, the link to the application will be in the newsletter that goes out on Tuesday, December 20, 2022. 
Please be certain you're signed up and check your email on Tuesday. Newsletters are funny things. Sometimes they go into junk/spam/trash and sometimes they arrive a day late, so if you normally get my newsletters, be sure you check.
If you aren't already signed up, you need to do that today! Go to my website: https://lynnhblackburn.com and click on the "Newsletter & Free Gifts" tab. Make sure you follow ALL the steps and receive the confirmation email with the links to the freebies. (Again – check your spam/trash/junk folders).
I cannot WAIT to meet those of you will will be on the launch team!