Reading Order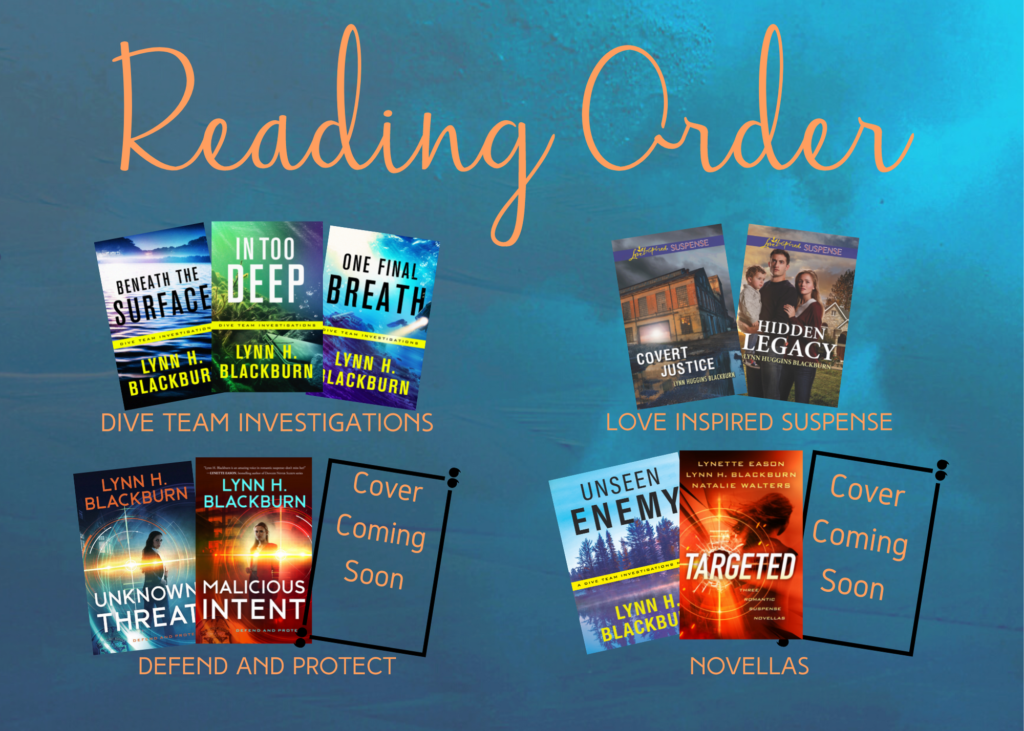 I know there are readers out there who can pick up books and read them out of order. If this is you, then please know that it doesn't really matter what order you read my books in. Each book does stand alone, and there's no carryover of any of the major plot themes.
The only spoilers are the presence of the couples as couples – sometimes engaged or married – in future books.
With that said, I should tell you that even when the books stand alone and don't have to be read in order, my personal preference is to read books in the order they were published. And I like it when authors tell me what order I should read their books in, so that's why I'm providing this page!
I wrote the Dive Team Investigations Series before I wrote the Defend and Protect series, but you don't have to read them that way. There are cameo appearances from various Dive Team members in the Defend and Protect series, but my hope is that if you haven't met them before, this will just make you want to grab the Dive Team Investigations series and read their stories. 🙂
Deadly Objective – A Defend and Protect Novella

Releases November 2022 as part of the Targeted romantic suspense novella collection

Book 3 – Releases March 2023
Love Inspired Suspense Books
My first two published books were with Love Inspired Suspense.
They are shorter in length and while they are connected, they can be read in any order.
There is no connection between my LIS books and my Revell books.
I have a few additional stories that are free to newsletter subscribers. If you're interested in reading them, you can click here to go to the subscription page.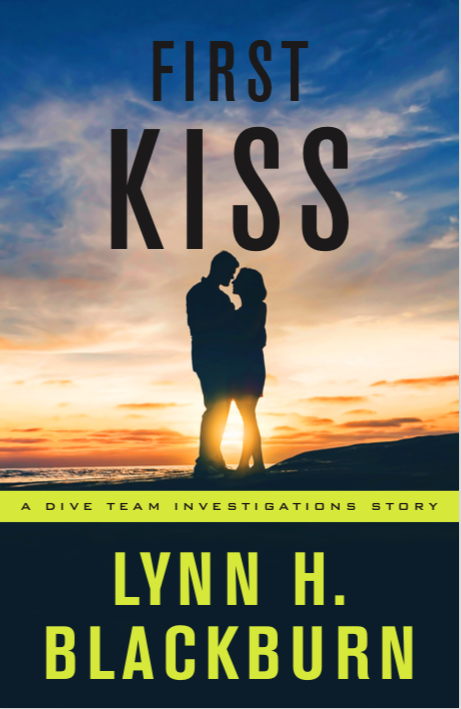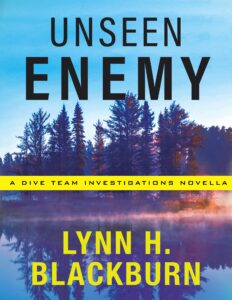 Unseen Enemy is a novella that ties the Dive Team Investigations series to the Defend and Protect series. Best read after you've read the entire Dive Team Investigations series.
First Kiss – A Dive Team Investigations Story – is a short prequel story that takes place prior to the events of Beneath the Surface. This story centers around Gabe and Anissa and their complicated history. You can read this at anytime, and there's an argument to be made for reading it after either Beneath the Surface or In Too Deep, but I recommend reading it after One Final Breath.
Almost Too Late – A Dive Team Investigations Flash Fiction – is a super short story about Leigh Weston's best friend, Keri. Best read after reading Beneath the Surface.